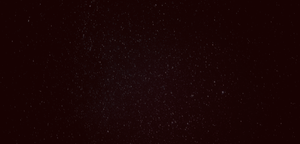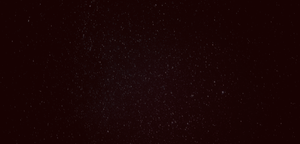 Kari, Kate & Olivia: Boldly braving the 'boys' club' to create compelling music
LOCAL SPINS MUSIC SCENE: JANUARY 20, 2023
Packing a concert lineup with all-female artists hasn't always been easy or common or even welcome.
Just ask singer-songwriters Kari Lynch of the Kari Lynch Band or Kate Pillsbury of The Crane Wives, now veterans of the region's music scene who've battled through adversity, toured the country and worked tirelessly to champion their songs in spite of a "boys' club" climate that often pervaded the music industry.
Pillsbury noted that female musicians often experience a succession of "micro-aggressions" from those in the music business who dismiss their talents, something that can limit performance opportunities or hamper their growth.
But times are changing, especially with the explosion of talented female singer-songwriters and musicians emerging across Michigan's music scene in recent years.
"It's been really cool to see all these up-and-coming women and just more women putting themselves out there and doing it," said Lynch, who not only fronts her Nashville-based country/Americana band but also releases alt-rock/pop songs as a solo artist. 
"The landscape is so different now than it was even 10 years ago. I remember being like the only girl in a lineup when I was doing the hard country band stuff."
With that in mind, Lynch has assembled the first-ever female singer-songwriter showcase at The Stray in Grand Rapids this weekend. The 7 p.m. Saturday show will feature opening sets by keyboardist Olivia Vargas of the Grand Rapids soul-pop band August and Pillsbury, followed by the Kari Lynch Band. Tickets are $13 and available online here.
Lynch called it an assemblage of "stylistically different" performers who "come from different worlds a little bit."
"The majority of my set is new music and I'm looking forward to sharing these songs with this band arrangement," Lynch said.
Living the Dream: earning a living doing what you love - Meet Kari Lynch
CANVAS REBEL MAGAZINE : October 24. 2022
We caught up with the brilliant and insightful Kari Lynch a few weeks ago and have shared our conversation below.
Alright, Kari thanks for taking the time to share your stories and insights with us today. Have you been able to earn a full-time living from your creative work? If so, can you walk us through your journey and how you made it happen? Was it like that from day one? If not, what were some of the major steps and milestones and do you think you could have sped up the process somehow knowing what you know now?
I think when you choose to pursue a career in the entertainment/creative arts industry, you also choose to take on risks throughout your career. You're choosing a career path in which there is no guarantee that you'll be successful, no promise that things are going to work the way you want them to and your ability to reach milestones in your career depends on many different factors that you have zero control over. You have to bank on yourself and believe in the art you are creating. You have to sincerely enjoy what you're doing and you have to find a way to be ok with making mistakes, failing, being disappointed and then trying again.
In the very beginning of my career it was all about taking risks, trying and then trying again, throwing darts in the dark and hoping something sticks. As an independent artist, you're in charge of every facet of your career. For me, waiting for someone else to come along and do it or "make it happen" for me wasn't an option, so I had to learn my way through it, try something and if it didn't work, try something else. Because of this process, I picked up a ton of useful skills that continue to benefit me now in all aspects of my career. I may not have set out to be a booking agent, a PR rep, a social media manager, an agent, a band manager, a production manager…etc., but I didn't have that team of people to do it for me. I had to learn those skills and take care of those duties on my own if I wanted to maintain my career, continue to improve my art and build my base in an upward motion. Making the decision early on to just go after it with everything I had and if I needed something done, to learn how to do it the best I could and just do it, benefited me greatly and continues to benefit me.
When I was first beginning to make a name for myself as an artist/songwriter/musician, I was also finishing school and had bartending and serving jobs. At one point I knew if I truly wanted to be able to give my music career all of the time and energy required to make a living from it, I was going to have to do just that. I quit my other jobs and made playing shows and pursuing a career in the entertainment industry my full-time job. It was incredibly difficult and painstaking in the beginning; I'm not going to sugar coat it. I was truly so broke and tired ALL the time from working 12-14 hour days. I played a ton of shows (5-7 nights a week) for several years and spent all of the my free time outside of playing live shows, writing songs, booking shows, recording, fine-tuning my "product" and just practicing as much as I could. After the first few years of being a full-time musician at this speed, I was able to feel some ground beneath me. I was able to save enough money so I didn't feel like I was constantly scraping the bottom of the barrel. I was playing better and better shows and venues all of the time and the freedom of not having another job tying me to one place, allowed me to travel and take my show on the road. This allowed me to start building my fanbase outside of my home city.
I can successfully say that I have been a full-time musician, songwriter and I've worked for myself for the last 12 years. Because of the additional skills I taught myself and learned along the way, I also now work with a production company and get to experience more growth on the business/logistics end of the entertainment industry. I work in this industry full-time on multiple sides of it and I genuinely enjoy the ever-changing work flow. I'm able to write often and work on other creative projects as well. I'm still pursuing many goals and have yet to reach some of them, but the thing about this industry and being a creative person is that you never really reach an end point. You never really feel content with the level you've reached because there's always something new to discover and learn, another goal to reach on the horizon. While that feeling can be difficult to grapple with and it gets exhausting at times, I am the type of personality that, for the most part, thrives on that kind of pacing and enjoys setting new goals for myself and improving along the way, so it works for me.
I'm not saying this is the only way to reach your goals as a full-time musician/songwriter/artist…it's what worked for me. The best advice I could give anyone though is no matter what, stay true to yourself and your art along the way, always. Honesty and real, raw talent always cuts through, even if it takes a little longer... (click below to read more at Canvas Rebel online)
Kari Lynch veers from country to 'Sheryl Crow meets Jimmy Eat World' with new solo material
April 29. 2022
Shifting her longtime musical focus from country to alt-rock and pop may feel like a departure to some fans, but for Kari Lynch, it's like "coming home."
"It's a sound I've always loved," she says of her most recent singles and other tracks set to appear on an upcoming solo album.
"I've always had a broad spectrum when it comes to my musical tastes. I said, 'I'm gonna record these songs how I hear them.' They're not trying to fit in any box. To me, I feel the best I've felt right now – making music and writing songs. It feels great."
The once West Michigan-based singer-songwriter who now makes her home in Nashville says she grew up admiring the music of artists such as Sheryl Crow, Coldplay and Alanis Morissette, so her move from country-driven music while fronting the Kari Lynch Band to a rock-based tack feels natural.
Sparked by unexpected time off during the pandemic and participation in "The Song Haul" songwriting group led by West Michigan's Kyle Rasche of Chain of Lakes, Lynch's musical repositioning also reflects her longstanding "no rules" approach.
She says she wondered, "What kind of music do I love writing? What kind of music do I love performing? What do I love listening to? That's just how these songs came out."
Recorded and produced with her best friend, Nate Stone, Lynch calls her fresh collection of songs "Sheryl Crow meets Jimmy Eat World," with plenty of '90s alt-rock and pop influences.
"I've never been more proud of this work. It's the most I have felt like myself in the last 12 years," she says. "It's the style of music that has always spoken loudly to me as a solo artist. I don't feel like I have to hold anything back and there are no disclaimers."
For this week's edition of Local Spins on WYCE, Lynch showcased her two latest singles from this rock-propelled project, "Cigarettes" and "Monsters."
Watch the lyric video for "Monsters" here and listen to the full interview and radio show HERE. 
For the first time, Lynch plans to focus mostly on her newest songs and musical direction for tonight's homecoming show at Grand Rapids' Listening Room. It's also Lynch's first appearance at the 200-capacity downtown venue, and one that's likely to draw a cadre of her devoted West Michigan fans.
The show begins at 7:30 p.m. with a set by Rasche, who'll also join Lynch on stage for some of her songs. 
REALLY LEANING INTO HER INFLUENCES FULLY
"The Listening Room will be my first true indoor venue show since the pandemic hit," Lynch says. "I'm feeling more at ease with live music coming back. It definitely took a minute to get there."
Her current band members include guitarists Travis Radaz and Eric Ellis, drummer Brian Vannieuwenhoven and bassist Sam Corey with additional musicians on board for certain shows.
Lynch – who plays a series of Michigan shows this summer, including Allegan's Rolling on the River, Kalamazoo's Lunchtime Live and Lowell's Sizzlin' Summer Concerts series, among others – plans to release her new solo material as a "two-part project" later this year.
"My goal was just to write music I love and record it exactly as I heard it produced in my head when I wrote it," she says. "I think, in a sense, I have always had this influence, even in my alt-country releases, but with this solo music, I really got to lean into it fully."
Life & Work with Kari Lynch - Nashville Voyager Magazine
MARCH 21. 2022
Hi Kari, please kick things off for us with an introduction to yourself and your story.
I've loved music, singing, entertaining and creating from as early as I can remember in my life. I was always listening to music and singing for my family, writing and acting out skits, writing poems and short stories, and living inside my imagination full-time growing up. I was about 7 years old when I began to write my own music and when writing music became everything.
I performed my first original song called, "Do You Love Me" (and yes, I remember every word) shortly thereafter and I was hooked and convinced that writing songs and performing them was what I was meant to do for the rest of my life. And, I've been writing songs and performing them since! Writing has always been my way of figuring out the world around me. If I don't understand something, I write about it to try to understand it better.
Writing has always brought me clarity and connection with others, and it's consistently been my outlet for dealing with difficult moments, situations, and hard times throughout my life. It has been my constant saving grace.
I grew up in a very small town in Michigan called Clare, MI, and was very involved with theater, music and sports. My hometown is so special and supportive. I loved growing up in a small town. Sometimes I wonder what opportunities I might have had earlier in the music industry if I grew up in a bigger city, but I honestly think the community my small town provided truly helped shape me into the type of artist and person I wanted to be and that feels priceless to me.
When I turned 18, I moved to Grand Rapids, MI. In Grand Rapids I studied music at GRCC and studied writing at Grand Valley State University, where I ultimately received my Bachelor's degree in Writing. Grand Rapids is also where I started playing my first, real live shows and where I formed my band, the Kari Lynch Band, an Alt-Country/Rock Project. I love Grand Rapids. That community has always been so good to me and it was a great place to get started.
But I always knew that I had to move beyond Grand Rapids at some point, to put the feelers out musically and go be a small fish somewhere...(click below to READ MORE at Nashville Voyager online)
Kari Lynch - LowellArts Featured Artist of the Month!
12.6.2021
You've heard of her. After touring with the Kari Lynch Band for the last few years, she's excited about her new solo project. "The first music I released was a solo, acoustic, 5-song EP called One Happy Love Song," Kari shared. The truth is that even before that, she was a solo act. From the time she was 7-years-old, she was making her own construction paper tickets, doing shows, and already had a faithful audience - her family.
Not long after graduating from Grand Valley State University, she formed the Kari Lynch Band. In 2015, Kari moved to Nashville, Tennessee.
​What followed were years that were rewarding, demanding, exhilarating, and certainly successful. Little Games, another solo EP, was released in 2016. Shortly after, she states, she "connected deeply with another group of musicians (the current guys in KLB)."
The Kari Lynch Band has opened for some of country music's shining stars, Kacey Musgraves, Little Big Town, Dierks Bentley, and The Charlie Daniels Band, to name a few. They've played thousands of shows. "We've spent years hitting the pavement touring as an independent band and our time and energy has definitely paid off in some big ways, but it is definitely also very tough to tour the way we do so relentlessly," Kari shared.
As Covid shut down live performances, everything changed. "Initially, I was very disappointed about the loss of momentum Kari Lynch Band would experience and pretty panicky about how to deal with that. Then I went through a little period of numbness, sort of a 'what do I do with my hands?' If I'm not touring every single second and just constantly on the go, how do I do life?... I'd been touring pretty straight for the better part of 12 years and had never had that much time off, I wasn't sure how to 'be,' if that makes sense?" Kari goes on, "Once that smoke cleared and I settled into the new normal, that's when the creative energy was able to come through and it just started pouring."
Kari's talking about her new solo project, a full album that she hopes to release in early 2022. "Kari Lynch Band is still here, but I've realized I have another creative side of myself that I hadn't been giving as much attention to over the last several years — my solo music — while focusing all of my energy on the band project only, and it's really nice to be able to do both and to realize it doesn't have to be one or the other." Kari describes having the time and freedom to follow that creative path. She speaks about the joy and affirmation this project has given her. 
"But, it's also pretty undeniable the magic that happens on stage when we are all together doing the Kari Lynch Band project. I feel very lucky to get to do both, to get to do music I really love with both projects, to get to do Alt-Country with Kari Lynch Band and then get to do more Pop/Rock with my solo Kari Lynch music."
Her excitement about the project is obvious. She is co-producing this album with her best friend, Nathan Stone, in his basement studio in Nashville. "It's been an incredibly rewarding experience making this music with our little two-person team." Kari seems to thrive on the hard work producing entails. "Nate is incredibly talented, has a great background in Rock/Pop-Rock and he is one of my best friends, so it's just been awesome to create together."
I wondered if solo performing would be comfortable after years with the band. Kari answered, "Performing is a radical and fun outlet for me and a time to really connect the music with other humans in a very physical way...there is absolutely nothing like being in the zone and fully putting yourself out there, and then feeling that connection come back to you from the crowd…. I want to make them proud to be fans. They've put a lot of their energy and love into my career and my music, I want them to always know that their efforts have been worth it."
"I've just recently released two singles from the project, Cigarettes, which came out on October 7, 2021 and Monsters which came out on October 29, 2021. They are different than what people have heard from Kari Lynch Band and from my previous solo releases, as they fall on the Pop/Rock - Alt Rock end of the spectrum, with a very late '90's early 2000's influence. When I started writing these songs and recording them, my only rule was 'NO RULES'" - it's been really nice to write and record music exactly as I hear it in my head and exactly as I want it to sound without it having to fit in any box."
​Spend some time with her latest releases. Listening to Cigarettes, I was immediately struck by Kari's golden, smoky voice coming across so clearly. This song offers a chance to peek inside that creative brain of Kari's, and also her hungering heart. She sings, "I would give anything to feel something burning inside me again." I was right there yearning alongside her.
​Kari came out the other end of this quiet time with something fresh and honest. Make sure you get a hold of these new singles. She had a chance to just stop, and instead ended up with something beautiful and worthwhile.
"And you know, I'm so proud of this new music. I'm proud of all the music I've created and the time spent putting it out in the world. I'm proud to have written all of these songs solo, and I'm proud of Nate and I for making them into what they are now and creating music that feels like it should take up space out in the world." Kari Lynch.
- Sue Clemens
interview with kari lynch - lowell arts featured artist