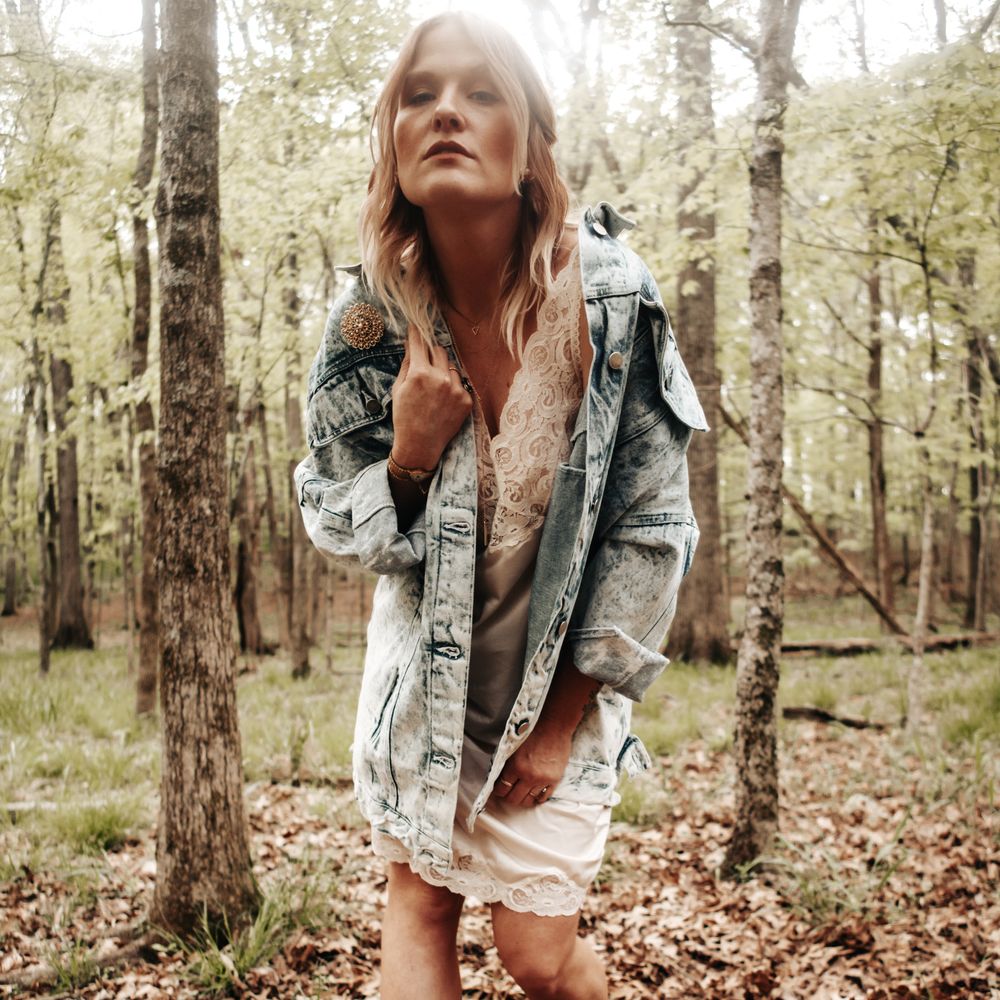 Kari Lynch is a singer-songwriter, musician and writer from Michigan, now based in Nashville, TN. For the last decade-plus, she has toured her golden, smoky voice, compelling songwriting and engaging live show across the country as a solo independent Artist and also with her Alt-Country/Rock project, The Kari Lynch Band, playing thousands of shows and releasing several genre-melding singles and EPs, music videos, two full-length albums and earning an impressive resume opening for prominent Artists including: Kacey Musgraves, Mat Kearney, Don Felder (formally of the Eagles), Alabama, Kelsea Ballerini and many more. 
After releasing several singles & EPs, Kari's first full-length album, an Alt-Country project titled "Little Games", was released in 2016. "Sweetheart," the first single, took home top honors in various songwriting competitions and the official music video for "Sweetheart" has been viewed & shared thousands of times.
The first two singles, "Cigarettes" and "Monsters" from her latest solo Pop/Rock endeavor, were released in October 2021, with a new solo album to follow in 2022. 
In addition to her solo projects, Kari is the lead singer of the accomplished Alt Country/Rock band, the Kari Lynch Band. Their latest album The Other Side, which includes singles, "Highway Honey," "Running Outta Love," "The Other Side," and "Nashville" (recorded at Ocean Way Nashville Studios) is out now.
Looking for the Kari Lynch Band's website? Find it HERE.
"

I got home after the Kari Lynch show thinking it was one of those rare and precious moments where I felt I was part of something really special." - guest review from sold out show (Ann Arbor, MI)
"

Spend some time with her latest releases. Listening to Cigarettes, I was immediately struck by Kari's golden, smoky voice coming across so clearly. This song offers a chance to peek inside that creative brain of Kari's, and also her hungering heart. She sings, "I would give anything to feel something burning inside me again." I was right there yearning alongside her." - Sue Clements
"

Now living in Nashville, and recording a new album, the entertainer impressed the near-capacity audience (Kalamazoo State Theater) so much that they gave her a well-deserved standing ovation. Her music was certainly a big hit as fans lined up to get autographs after her set. My favorite song of the night was one she wrote while in Nashville called "Sweetheart," a song about making sure you don't grow up too fast. It sounds like a hit to me." - John Gonzalez
kari lynch wsg kyle rasche at listening room (recap) - grand rapids, mi